In this lighthearted None of Your Business podcast episode about hypnosis, we go on a deep dive about what it really is (note: it's not a watch on a chain!), how we can use it to improve our lives, and how we can practice it daily for peace and productivity.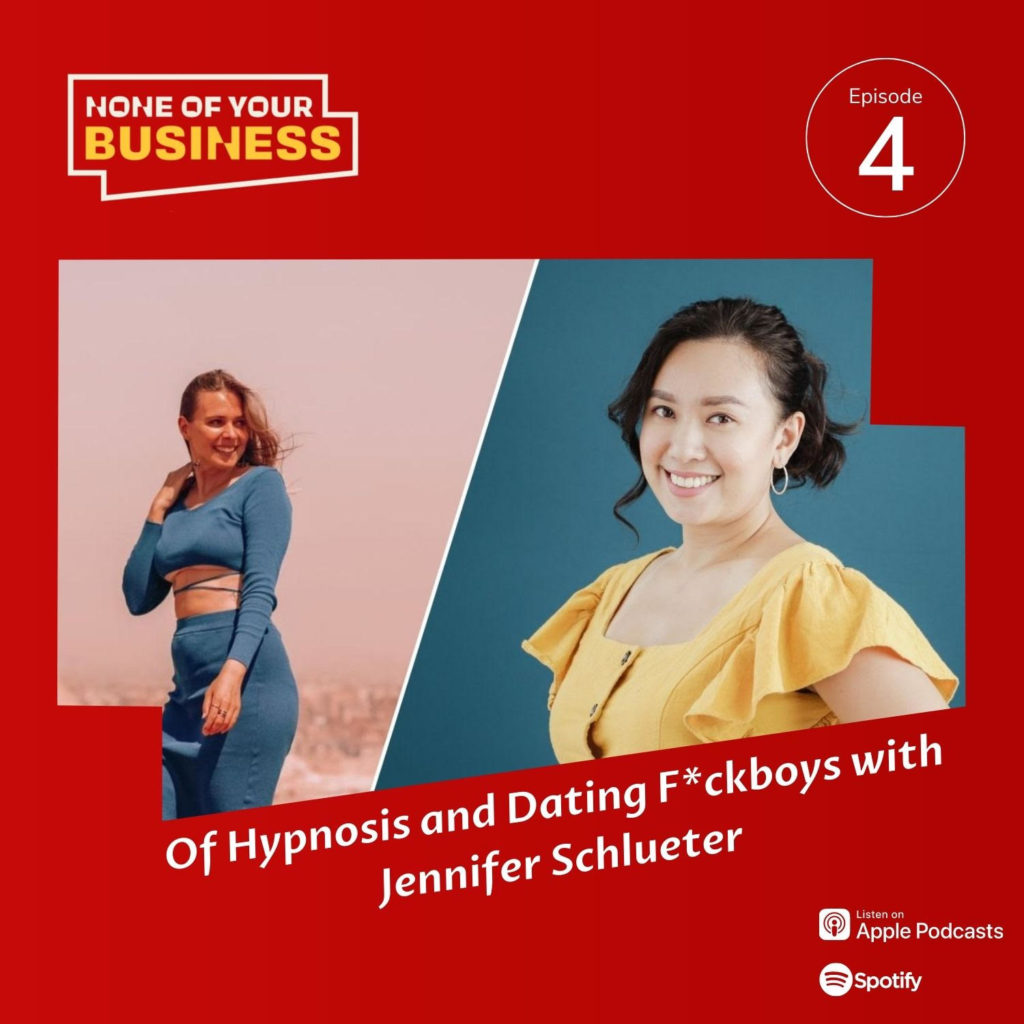 Highlights:
Top 3 benefits of learning hypnosis and the simplest way we can apply it to our day-to-day lives
What's the most common or most annoying misconception that people have about hypnosis?
How we can avoid thinking that hypnosis is a panacea (what other stuff can we do?)
Alright let's talk about dating f*ckboiis! and more dating advice
You should probably book a session right now! Bottomline: hypnosis is a great tool in our emotional artillery.
Listen to this amazing episode using these links:
Spotify – https://open.spotify.com/episode/6fYRmK3UpRTJtKr88lNQPZ?si=77d8198533444e04
Apple podcasts – https://podcasts.apple.com/ph/podcast/of-hypnosis-and-dating-f-ckboiis-with-jennifer-schlueter/id1644384950?i=1000579197249
Learn about it more by finding and following Jennifer Schlueter on social media, and then come back to me and convince me that you're a better person. 😛
P.S. To my listeners in the Philippines, I'm raffling off 10 PCS. OF P500 Starbucks Gift Cards to people who will rate my Spotify 5-stars and/ or Apple Rating + Comment. Each item (rating, comment) is worth 1 raffle entry. Submit screenshots to my page – Karla Singson – and my team will announce the winner on October 15! 🙂