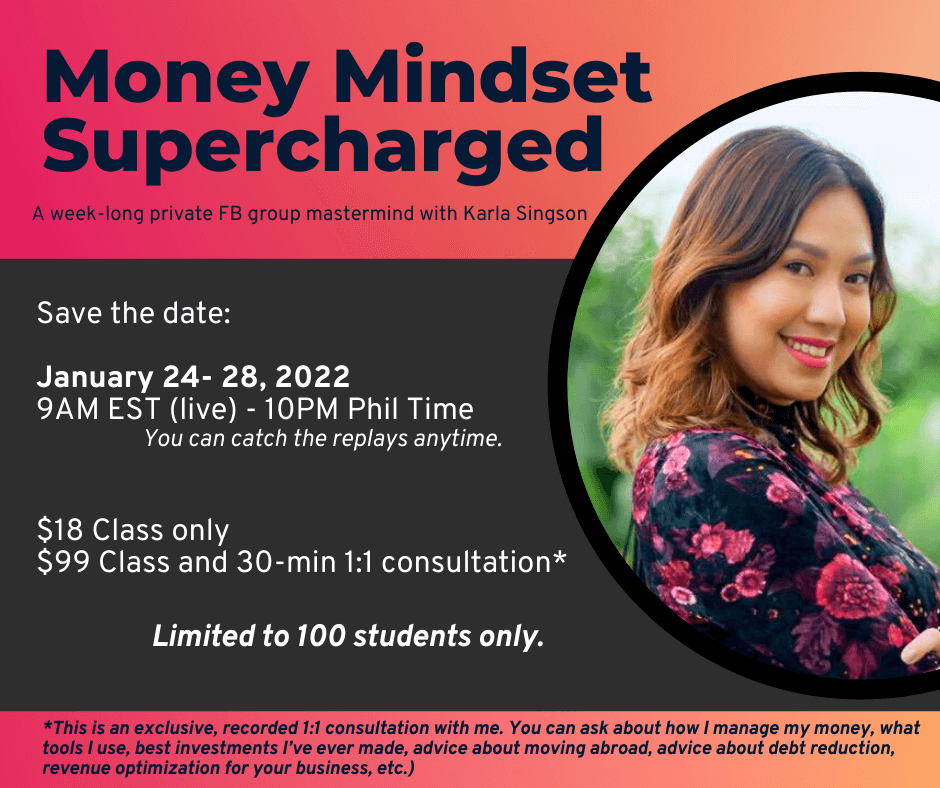 Money Mindset Supercharged
A week-long private FB group mastermind with Karla Singson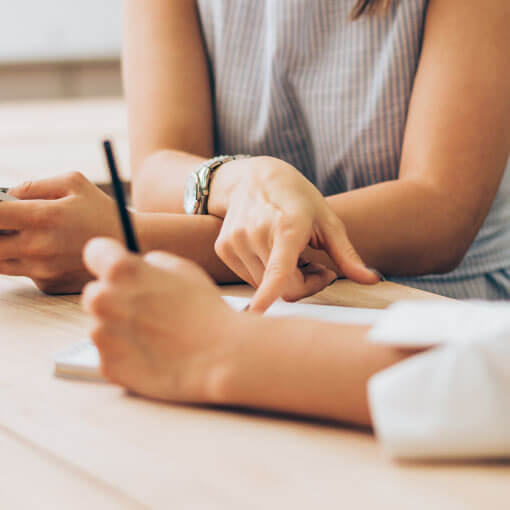 With over a decade of experience in starting and running her own businesses– both physical ones and online–starting and running campaigns for industry giants, and helping people all over the world avoid common business pitfalls, she's ready to help you solve your trickiest problems.


Let Karla put her business brain to work for you. 
Marketing | Sales | Leadership | Dealerships/ Franchising
Got a knot in your business that you want straightened out? Considering a dealership/ franchising offer? Nothing some tea and a thorough chat would not fix. Let's get you some clarity.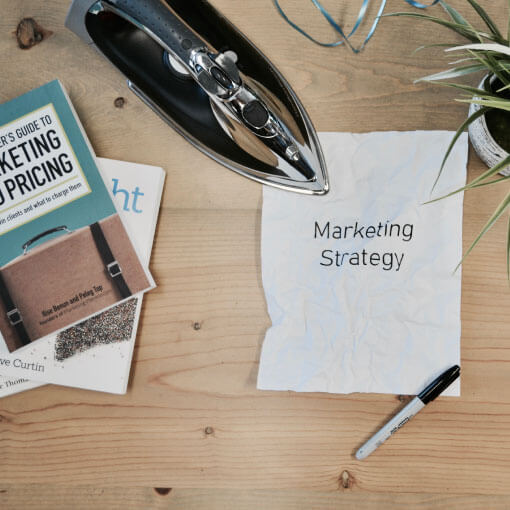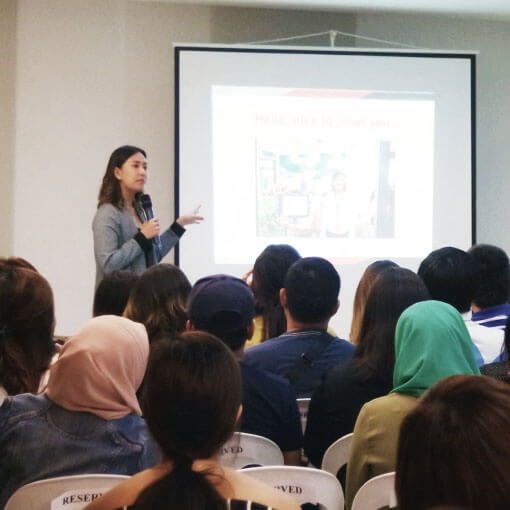 Karla has done a pretty good run at giving memorable talks that shift mindsets and challenge business conventions.
Speaking Engagement / Trainings
From delivering her first TEDx talk in the Philippines at 22, Karla went as far as Thailand, Las Vegas, Canada, and Puerto Rico to grace stages. She's spoken at corporate stages, radio stations, university graduation speeches, online summits, podcasts, and delivered executive coaching training for companies like USANA, Eurotowers International, Modulplus, AirAsia, SM, and even the Department of Information and Communications Technology (DICT).
One thing– only book her if you're ready for hard-hitting, real stories, a powerful message, and a pinch of raunchy jokes on the side.
Send your inquiries
here
with the complete details of your event.
In a rut and want to get better at understanding what the next best steps might be for you?
Want custom marketing, sales, revenue optimization, productivity or leadership advice?

Book a POWER HOUR with Karla Singson and let's get you straightened out. Walk towards the decision that makes the most sense for you, business-wise, and the decision that sets your soul at peace.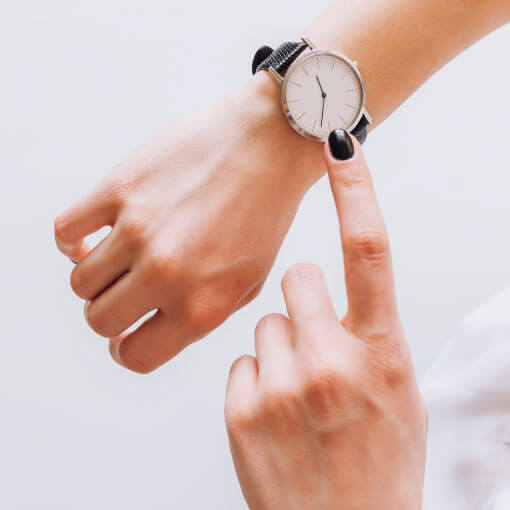 1:1 Power Hour
$397 Philippine residents
$997 International residents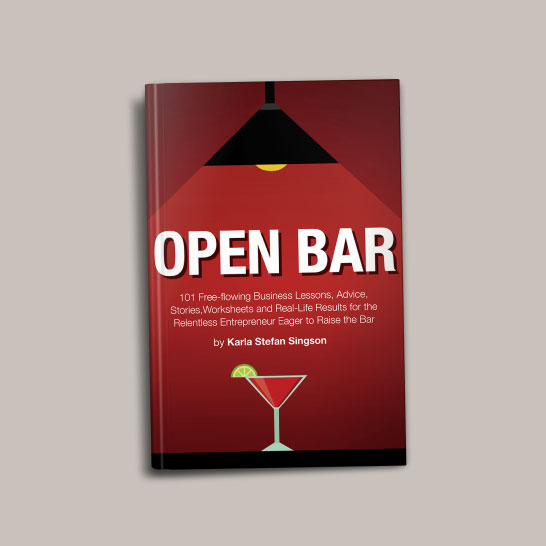 FREE Nationwide Shipping (Philippines Only)
FREE Surprise Gift Inside
101 free flowing business lessons, advice, stories, worksheets, and real-life results for the relentless entrepreneur eager to raise the bar.
Business growth, marketing, and leadership tips/ hacks/ advice/ jokes, delivered to your inbox every Friday