Do you have any fond memories of Christmas parties? How about the good food and the decorations? My favorite part was the gift exchange.
With Christmas around the corner, my friend Jesse and I thought that it would be fun and meaningful to discuss office Christmas parties!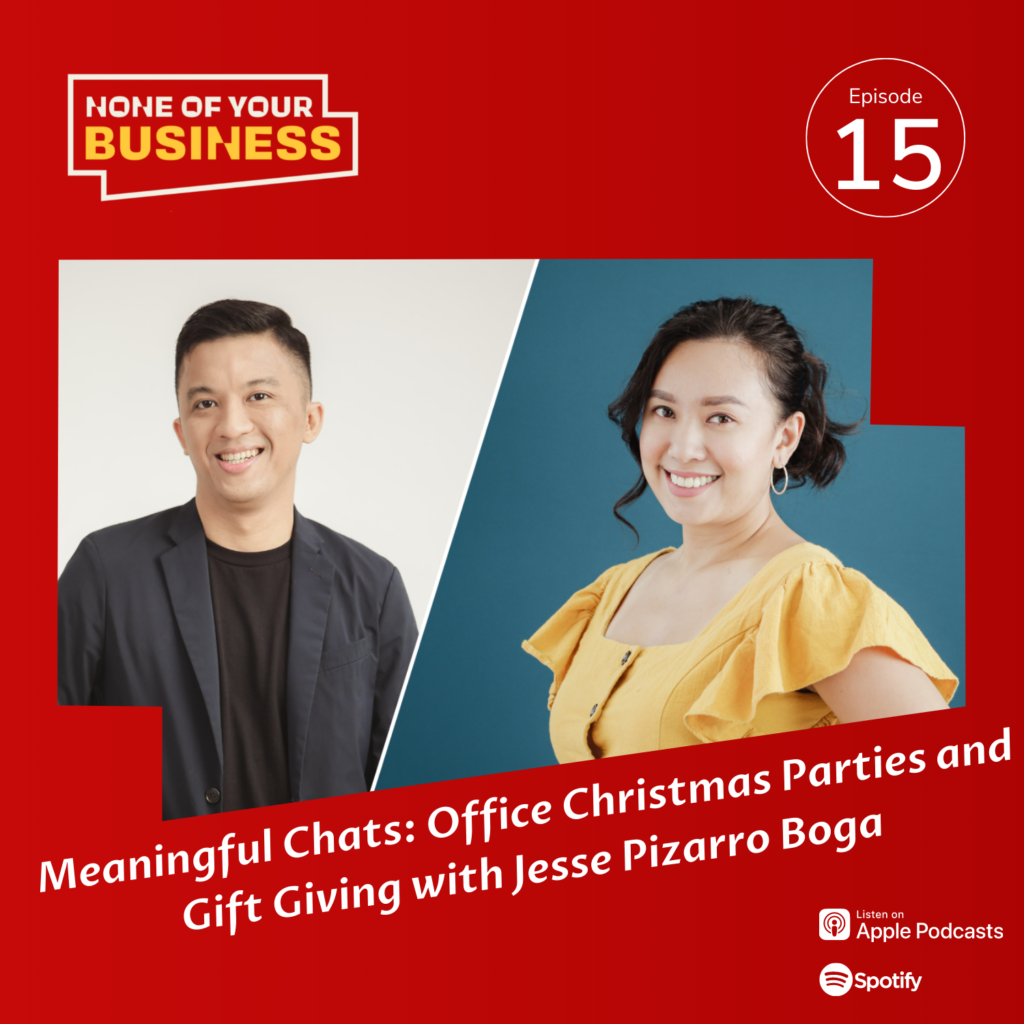 I'm sure all of my business owners would be interested in discussing…
Why it's important and how to make it meaningful more than just a box to tick during this season
We should include HR in the party! Not just make it their job
Easy tips on making the planning easy – things to REALLY focus on
Unconventional but fun ideas for the party (it doesn't have to be expensive!)
Tips and ideas on the gift giving activity – plus what NOT to give based on Jesse and Karla's PhD in Christmas parties
Looking forward to getting all of your invites for your Christmas parties! You're sure to have better things to focus on after this podcast episode. If you are looking for more custom advice, let me know. My team will be able to help. We've had over 11 years of experience in this.
Also – Check out Jesse Pizarro Boga on his podcast: The Inireux Show to follow all of the fun things he's doing.
Check out this new episode on Spotify and Apple Music!